Quail Run Ladies League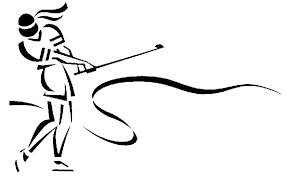 Begins Tuesday, April 11th
The Tuesday evening ladies league is another great opportunity for women to relax and enjoy themselves in an organized, social atmosphere. To make the league competitive and more enjoyable, all play is handicapped and the format will alternate every 2 weeks between a SCRAMBLE & BEST BALL. Newbies without a handicap will be assigned one while the new handicap is being established.

---
The 2023 Tuesday evening Ladies League will begin play April 11th and end on August 29th. Each week the top 5 teams with the lowest stroke-play net (w/hdcp) scores against the field will split $100 worth of golf shop credit from the weekly prize fund while the flag prize winners (2) will receive $5.00 credit each.

Teams will also accumulate points each week by competing simultaneously in both 9-hole match-play and stroke-play scoring formats against the 2-lady team that they're scheduled to play with on that particular evening. Teams that win either format each week (with both regular players present) will receive 5 points. If either format ends in a draw, the points are split. Teams winning with 1 sub will receive 75% of the earned points while teams with 2 subs will receive only 50%. You do not need a cuurent handicap to be eligible to substitute.

The seasonal entry fee is $40/team and the weekly entry fee is $3/player. Non-passholders need to add $15.00 green fee. Around March 31st, regular team member's will receive an e-mail containing the roster of regular teams, the 2023 round-robin schedule, the weekly and seasonal prizes available, league guidelines, and the sub list. Should you know anyone interested in playing occasionally as a sub should let me know as a list of potential subs will be made available to the regular team members.

Weekly results and current standings will be posted in the clubhouse as well as e-mailed to those that have addresses on file. If you need help in finding a partner, have any questions or concerns, or would like to be added to the sub list, please call the golf shop at 564-1313 or follow the link and contact me via e-mail at golfpro@columbusne.us.
---
2022 TEAMS

Becky Rother & Stephany Rother
Lynn Sjuts & Roxanne Murphy
Diane Olmer & Jeanne Sliva
Sylvia Walters & Sandi Jochens
Carrie Trofholz & Jackie Ryba
Cheryl Sander & Amy Schneider
Deb Saalfeld & Staci Smith
Jaci Vancura & Merin Koch
Suzi Kobus & Nancy Blackburn
Rachel Braithwait & Barb Duffy
Virginia Pocwierz & Kris Robak
Diane Oppliger & Cindy Melliger
Kayla Kuta & Steph Johnson
Jasper Owens & Dawn Owens
Kay Taylor & Lisa Paczosa
Lori Ziemba & Chris Wagner
Nicole Whitmore & Rebecca Mausbach
Marci Taylor & Megan Jantzi
Kim Korger & Julie Groteluschen
Kim Merwald & Jen Lange
Space is limited…room for 4 teams
Please call the golf shop to reserve your spot!!

Douglas Dunbar
PGA Director of Golf
Quail Run & Van Berg GC
402-564-1313